Description
Sleeping after breast cancer surgery is now comfortable, luxurious and soothing. The Billow Pillow gives you a soft, supportive full body hug to help you rest comfortably. We understand exactly what it's like to have breast discomfort and your Billow Pillow was designed for ideal breast, back, underarm and neck support while sleeping, relaxing or getting massage therapy.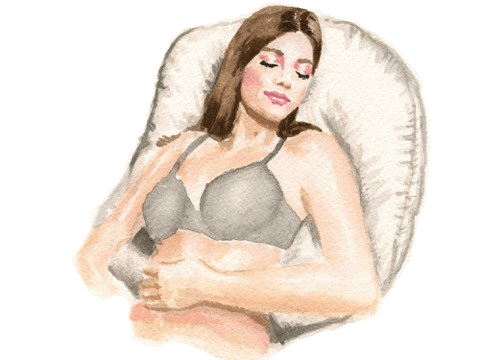 Embrace
The Billow Pillow keeps your torso raised and slightly elevated without compromising sensitive breasts and stomachs post surgery. This position is beneficial for patients who have breast surgery including mastectomy, reconstruction, augmentation or reduction – even cardio thoracic, facial and abdominal surgery. Lying in this position also helps to reduce snoring and sleep apnea. Get extra support behind the neck in this position by using the Billow Roll Pillow.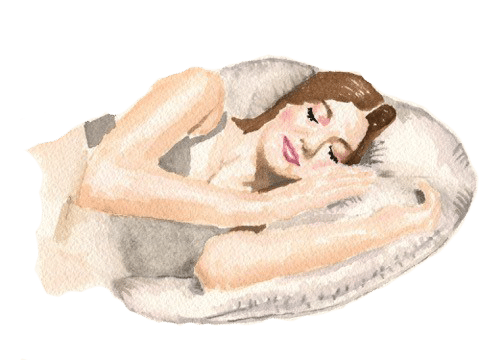 Side Relief
The Billow Pillow provides support to the neck and shoulder while lying on your side. The Billow Roll Pillow can add extra comfort between the breasts or stomach while in this position.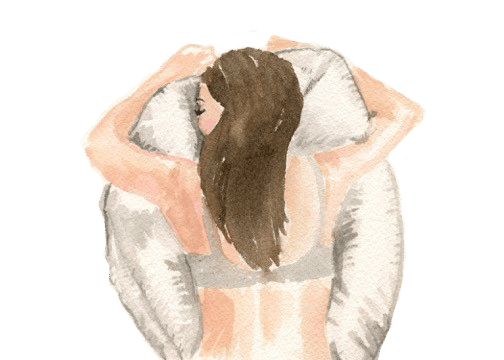 Blissful
The Billow Pillow provides breast, under arm, neck and lower back support for those with extreme sensitivity in those areas. This position provides maximum comfort while lying on your stomach or getting a massage and is perfect for post surgery, nursing moms, or anyone who has larger breasts or needs extra back support while lying on their stomach.
The Billow Pillow was originally created as a mastectomy recovery pillow for women who have difficulty lying on their stomachs due to discomfort from surgery. Billow's patented ergonomic design optimizes the ideal body positioning to provide optimal breast, back, underarm and neck support.
Each Billow has a soft and supportive breast section while firm support in the torso area alleviates pressure on the lower back. Softer filling in the upper arm and neck area provides additional relief for those experiencing extreme sensitivity. This is important for patients who have undergone a lymph node dissection.
Immediately after surgery, the Billow is best used as a comfortable back pillow. It keeps you slightly elevated and in a stable position without shifting around.