Description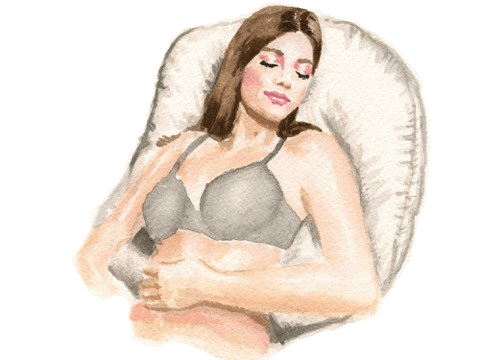 Embrace
The Billow Pillow keeps your torso raised and slightly elevated without compromising sensitive breasts and stomachs post surgery. This position is beneficial for patients who have breast surgery including mastectomy, reconstruction, augmentation or reduction – even cardio thoracic, facial and abdominal surgery. Lying in this position also helps to reduce snoring and sleep apnea. Get extra support behind the neck in this position by using the Billow Roll Pillow.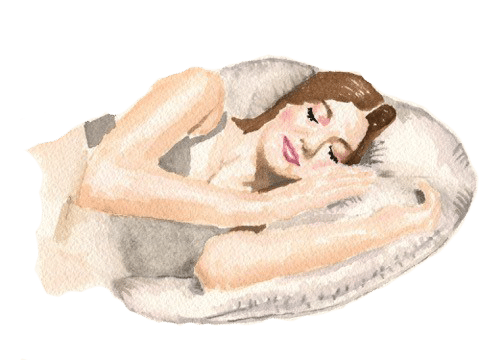 Side Relief
The Billow Pillow provides support to the neck and shoulder while lying on your side. The Billow Roll Pillow can add extra comfort between the breasts or stomach while in this position.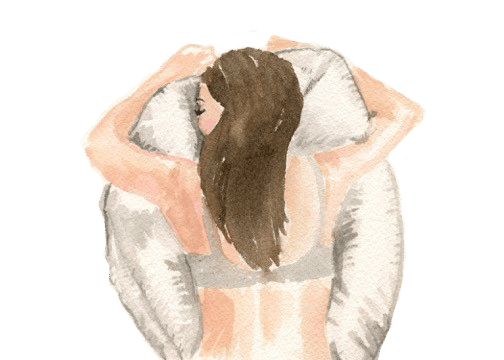 Blissful
The Billow Pillow provides breast, under arm, neck and lower back support for those with extreme sensitivity in those areas. This position provides maximum comfort while lying on your stomach or getting a massage and is perfect for post surgery, nursing moms, or anyone who has larger breasts or needs extra back support while lying on their stomach.