Customer Reviews
Write a Review
Ask a Question
Filter Reviews:
women
book
Funk
prevention
manner
naivete
books
information
healrh n
Approachable and Power Packed!
As I read through the sneak peek, my resounding thought was, "how is ALL of this amazing, scientifically grounded information included in one chapter and completely digestible and FUN to read at the same time?" I've only read one chapter, but I can tell that Dr. Funk has written a book that women will need AND love!
VM
01/15/2018
Vivienne M.
Your best breast health care protocol
-This book and every bit of sage advice in it, will give you solid information to care for your beloved breasts as best you can!
Kicking Cancer's Ass
After having read the sneak peek, Dr. Funk writes likes she speaks: in no uncertain terms; with clear and concise science to back up her research, with humor, empathy, compassion and most of all heart. She wakes up every day wanting to kill cancer!
READ THIS BOOK!
I have only read a sneak peak and can't wait to read the whole book. Dr. Kristi Funk clearly has written a book that all women should read. You can tell that she writes from her heart, brain, and soul. When you sit in a room with Dr. Funk she makes you feel like you are special and you are. Reading her book feels like having her next to you! She debunks myths and cuts to the facts with easy guidelines. Healthy people get sick, there's no way around that. I agree from my core with Dr. Funk that there are choices we can make to reduce our risks with diet and lifestyle.
Everyone should read it!
Dr. Funk accomplished the hard task of writing a book that makes you feel as if she were sitting by your side and telling you all of those mind blowing facts that can, and will, change your life! The things she wrote about, and the way she did it, made it so easy to truly understand and also pass it to other women in my life. This book is a must read, because after reading it you will be able to change your life to beat cancer and also to help your loved ones to do the same!
03/12/2020
Eneida P.
US
Breast the owners manuel
Hi, this book was a hift ro my deR friend, who is battling stage 4 breast cancer, is really helping her cope wirh her healrh n is getting her strengrh n guidance one day at a time, thank you so much, is an encouraged to all those who fight this cancer, one day at a rime
01/23/2020
Maurene M.
US
Just what I was looking for!
As soon as I saw Dr. Kristi Funk on a show and watched her YouTube videos i knew I had to have this book and so glad I did. Jam packed with so much information whether you are on a cancer healing journey (that is me) or want to do whatever you can to prevent it. A must have!!!
01/01/2020
Veronique D.
US
Fabulous!!!!
Not only is Dr. Funk a brilliant doctor but she is also a brilliant surgeon! Her knowledge goes above and beyond anyone else I have ever met in the medical field. This book gives so much information whether you had breast cancer, have breast cancer or had breast cancer. I bought two of Dr.Funks books so I could give one to my girlfriend who was just diagnosed with breast cancer. I am a survivor of breast cancer and it is only because of Dr. Funk that I I am cancer free and I live a beautiful life!!!! Thank you Dr. Funk 💗💗💗💗💗💗💗💗💗💗💗💗💗💗💗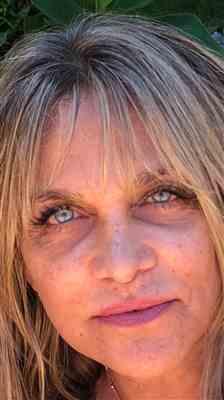 All inclusive
Many books written by doctors are thinly veiled self promotions. NOT this one! Dr. Funk addresses every issue and empowers women who would otherwise suffer the fearful consequenses of naivete. Everything is covered so thoughtfully and empathetically that the message is clear. Everyone should read this book.
Book Is a True Lifesaver!
If you are a woman, or love a woman (women), please read this book ASAP! Too many write breast cancer off to bad luck... This book explains in a captivating way, the fact that there is so much we can do to help prevent getting this disease. An ounce of prevention is worth a pound of cure, and this is THE guide to educate us in all we can do to prevent the most commonly diagnosed cancer. In disease proofing ourselves as best we can against breast cancer, we also prevent so many other leading causes of death, and there is no one more qualified to tell us how to do this than the brilliant Dr Funk! She explains things in such an understandable manner and her use of humor to lighten up a tough subject is perfect and appreciated. Can not recommend any more highly.