There are plenty of articles describing what will happen to your body as you fight breast cancer, not to mention all the details your doctors will spell out to you. You knew your breasts were going to change. You feared losing your hair. You may not have realized many women gain weight during chemo instead of the movie-like-time-in-the-bathroom-throwing-up scenario. The triple whammy may leave you now feeling utterly defeated. You may feel that you look horrible, but with time, and advice from others who have been through it, you can learn to love your body again after breast cancer.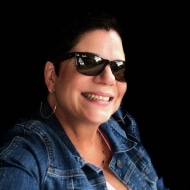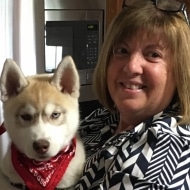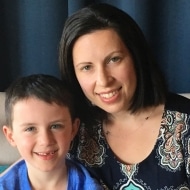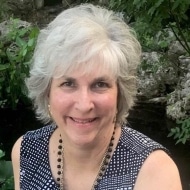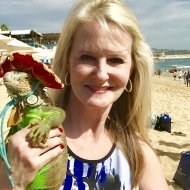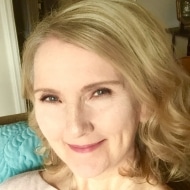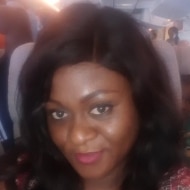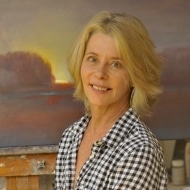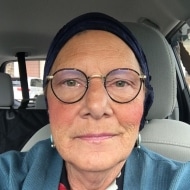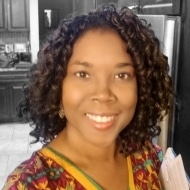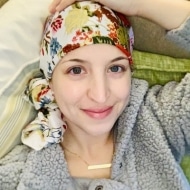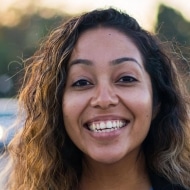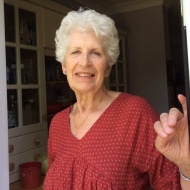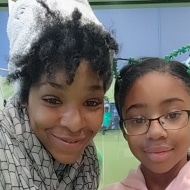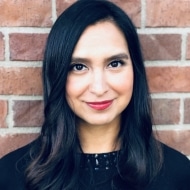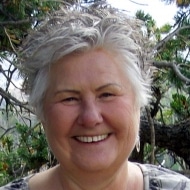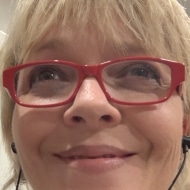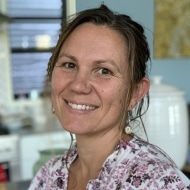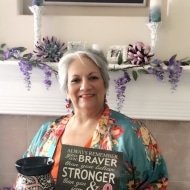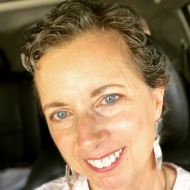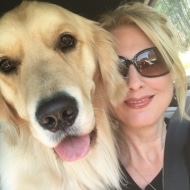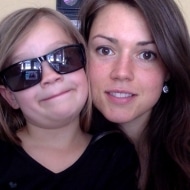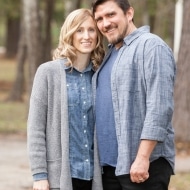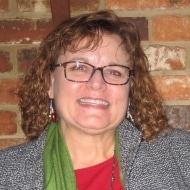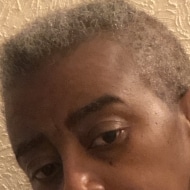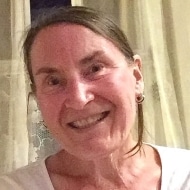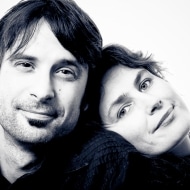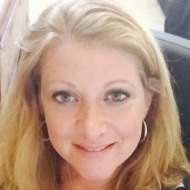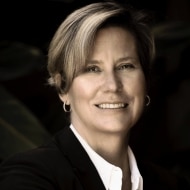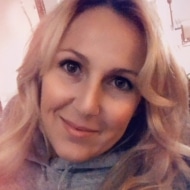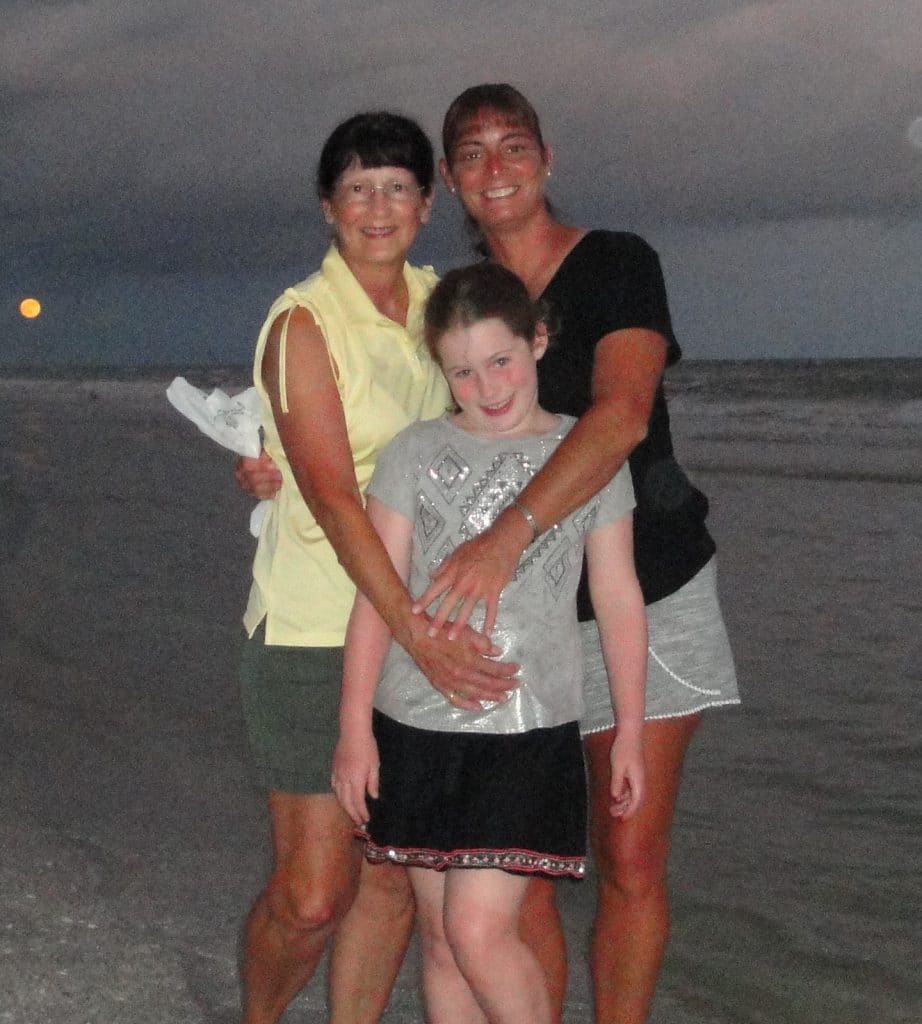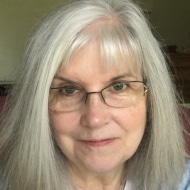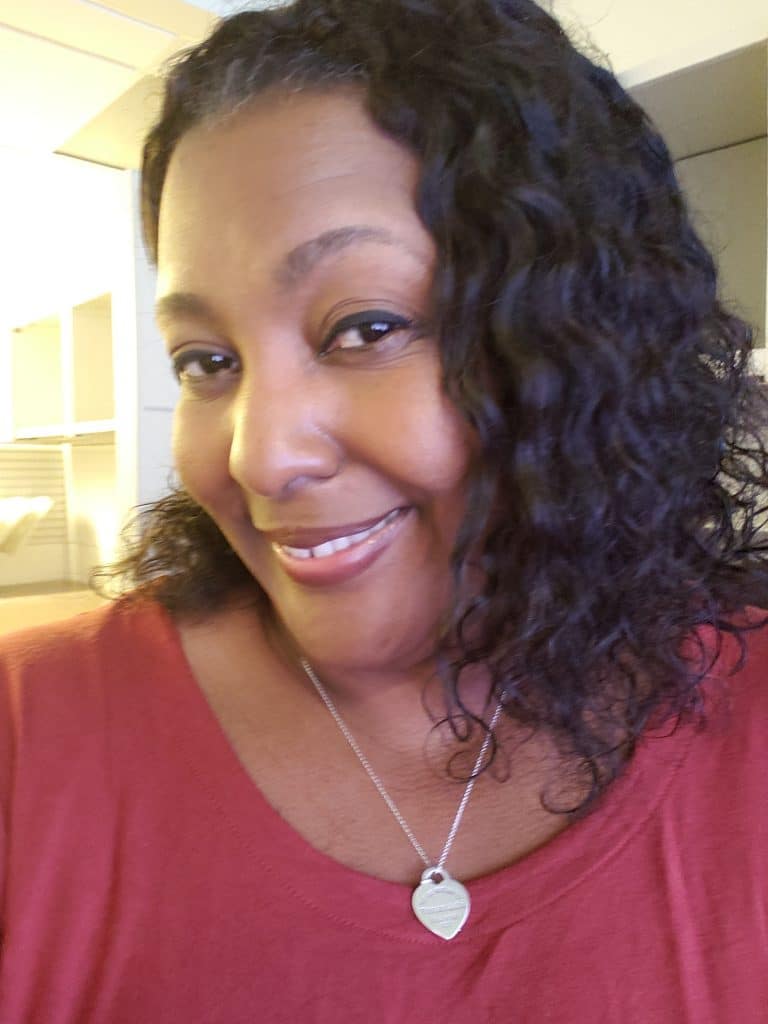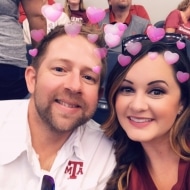 Look at Your Body
The hardest part of the surgery wasn't the surgery, the hospital stays or the recovery. For me, the hardest part was seeing my conclave chest and the scars. I didn't want to see it and spent all of my chemo months bundled up. It was winter, so I was lucky, but as summer came and the temperatures rose, I had to force myself to look at my body and make peace with it.
I had reconstruction gone wrong and had one tissue expander and one flat chest to fill a swimsuit. I found a company that made swimsuits built for prosthetics and although it gave the illusion of rounded breasts, you could see I was conclave by my lacking cleavage.
I moved on to halter-style suits so I could go to the beach or pool and feel comfortable. Once I was evened-out with expanders— although I had dimples and reconstruction wasn't complete— no one could tell what was underneath but me.
I began to realize that they still saw me as a whole person because I was still a whole person. Looking at my body and finding acceptance got me out of frumpy clothes and trying to dress to impress again.
Over 11 hours of video content are now available to stream from any device. If you cannot attend our annual Summit at Terranea Resort, sign up for the Virtual Summit instead and get the same information from the in-person Summit in the convenience of your own home.
Live a Healthy Lifestyle
Getting healthy after treatment doesn't just reduce your risk of reoccurrence, but it can make you love your body again. As breast cancer thrives on fat, where estrogen lives, losing weight can lower your risk, make you feel strong, help you look good, and give you endorphin highs that will keep you smiling. Exercise can even help you shake your fatigue, be it chemo-induced or due to depression.
Rock Punk Rock Hair
Losing your hair is not easy, and while it does grow back, it will take time. This is your chance to have fun with hairstyles as it returns. Always wanted to be a redhead? Dye away! Always wondered how you'd look with a pixie cut? Now's your chance! Find cute and funky headbands, barrettes, and hats and get playful with a spiky-do as your hair grows out. Wigs can be fun, as well. You can play with different hairstyles and change your wig along with your clothes. Wear false eyelashes and pencil in or try eyebrow "wigs" that stick on like your lashes until your hair grows back.
Says Dr. Alicia Huff Vinyard, breast surgical oncologist at the Georgia Cancer Center at Augusta University – as well as a nine-year survivor after being diagnosed at age 25, "I had beautiful long hair and hated losing it. When it started to grow back, I was happy to ditch the wigs. I wore lots of flowers and headbands and I think people thought I was a punk rock girl because I had so much fun with it."
Get New Clothes
It's unfortunate, but a reality: some of your favorite clothes just won't fit the same way. Maybe you've gained weight from the steroids and treatment and you can keep some clothes for when you lose it. However, reconstructed breasts may fill out your favorite low-cut dress differently and you may feel self-conscious about how you look.
After surviving cancer and its treatment, you deserve to invest in new clothes that make you feel you are at your best. Even if you gain weight, outfitting yourself in clothes that fit will help you look better and get you off your worry about too-tight jeans.
Invest in Beauty Products
They say chemotherapy and radiation age women by a decade, and certainly, you feel you look it, at times. Chemo destroys healthy cells, and the thin skin around your eyes may not get the elasticity they once had, giving you dark circles that make you feel that you still look sick.
Treatments can dry out your skin and make you notice your fine lines more than ever. There may not be miracle creams and potions that can fully restore you, but it doesn't hurt to try. Give yourself facials, enjoy time at a spa, and experiment with new products and makeup to give yourself the lift you need.
"We go through a lot during/after cancer. Mentally and physically we are put through the ringer. I say spend the money on fillers and beauty products," says Ronda M. Gadzinski, of Kewaunee, Wisconsin. "If the result makes you feel better, it's worth it."
If you cannot afford such splurges, the American Cancer Society offers many benefits and programs for women with breast cancer, says Dr. Vinyard. "A lot of patients don't know about many of the resources available to them, such as yoga classes and gyms just for cancer patients. These programs are led by trainers who understand specifically the needs of cancer patients." Dr. Vinyard also touts the "Look Good, Feel Better" program. "You'll receive a bag of designer makeup and instructions like how to wear wigs, how to draw on eyebrows, and how to wear a headscarf."
Wear Sexy Lingerie
Whether you are single or married, don't give up the thought that you are a sexy woman. You may not feel comfortable with your scars and breasts, but dress in beautiful lingerie to keep yourself covered for your own sanity and feeling sexy for not just yourself, but your partner.
Some treatments, such as antidepressants and estrogen blockers, may cause vaginal dryness, so have lubrication at the ready to help when your brain is saying 'yes' but your body needs more time. And, make a point to enjoy romantic dates – a candlelit dinner, a picnic on the beach with a bottle of wine, soft music – all can help stoke your fire.
Deborah Lovely of Maine did a black-and-white intimate photo shoot a year after her diagnosis. "I had a double mastectomy, hysterectomy and fat graphing. I decided to do a photo shoot for myself because this is the new me. Like it or not, I survived and I vow to love the new me. I don't love my new body, but I accept it. What an empowering moment it was to take these photos."
Stay Positive
Try to find the good in what you are going through. Friends will remind you that you are alive and you very well know that fact but still may need to vent. Focus on a positive mindset and things that are good. For instance, I didn't have to shave for months during chemo, and wearing wigs meant getting ready for work was much faster than it used to be when I had to dry and style my hair.
Exclaims survivor Lauren Price, "I was completely bald, even lost my eyelashes, brows… Now I have more hair than I know what to do with!"
Find Some Love
The following are some companies who cater specifically to breast cancer survivors: